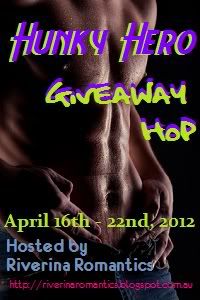 Riverina Romantics is hosting the Hunky Heroes Giveaway Hop. To help celebrate hunky heroes, Bone Fide Reflections is going to giveaway either Insatiable by Lauren Dane or Mezmorized by Lauren Dane. This giveaway is US & International. I just recently read Captivated by Lauren Dane which is the third book in the Phantom Corps series and absolutely loved it. So, I am hoping to get some of you into reading Ms. Dane's this series. It is falls under the genre of Science Fiction Romance.
Please complete the Rafflecopter instructions to enter to win one of the books below.
Carina Fardelle holds the key to calming the rising tensions between the Federation and Imperial 'Verses. Daniel Haws has been enlisted to smuggle her to safety, but removing her from under the fiercely watchful eye of her evil father, the Supreme Commander, won't be easy. Born as adversaries into different ranks, and on the run for their lives, they now need each other to survive-by holding on to the only thing they have in common: a growing desire that is dangerous, irresistible, and insatiable…
Andrei Solace delivers death on silent feet as an assassin for the Phantom Corps. Mercenary Piper Roundtree thought she was over him. But against the backdrop of an impending war, their passion is rekindled. Now the lovers must join forces – in more ways than one-to save the Known Universe before the Imperialist enemy hurls it into irreversible chaos.
Please visit the other participating blogs to win some more hunky heroes by clicking on the Hunky Heroes Giveaway Hop button at the beginning of this post.